Although the weather outside is still chilly, Japan observed the holiday of Setsubun, which means that it is now officially spring. Along with warmer temperatures, there are plenty of things to look forward to. Fresh air, more daylight, and seasonal foods are all great reasons to get out of the house.
Japan's most popular spring attraction is the blossoming of the flowers. Usually, cherry blossoms are what bring flocks of people to picnics in the park, but there is another flower that blooms right before. The plum blossoms, known as ume no hana or just ume, are beautiful flowers that come in various shades of while, pink, and red. Here are the best places in Tokyo to view these first blooms of spring.
Yushima Tenjin Shrine
Yushima Tenjin Shrine is a Shinto shrine located in Bunkyo Ward, close to Ueno. This shrine has been well known for holding festivals for the springtime, and features more than 300 plum trees in over 20 varieties. The most popular of the festivities is an evening event at the shrine called Yakanbai where you can enjoy the plum blossoms illuminated by dazzling lights.
Koishikawa Korakuen Gardens
Also located in Bunkyo Ward, Koishikawa Korakuen Gardens is a large urban park with origins that date back to the Edo period (1603–1867). This park was originally a daimyō garden finished by Mitsukuni Tokugawa, descendant of the famous shogun Ieyasu Tokugawa. This garden boasts more than 35 types of plum trees, with the blossoms at their peak from the beginning of February until the first week of March.
Kameido Tenjin Shrine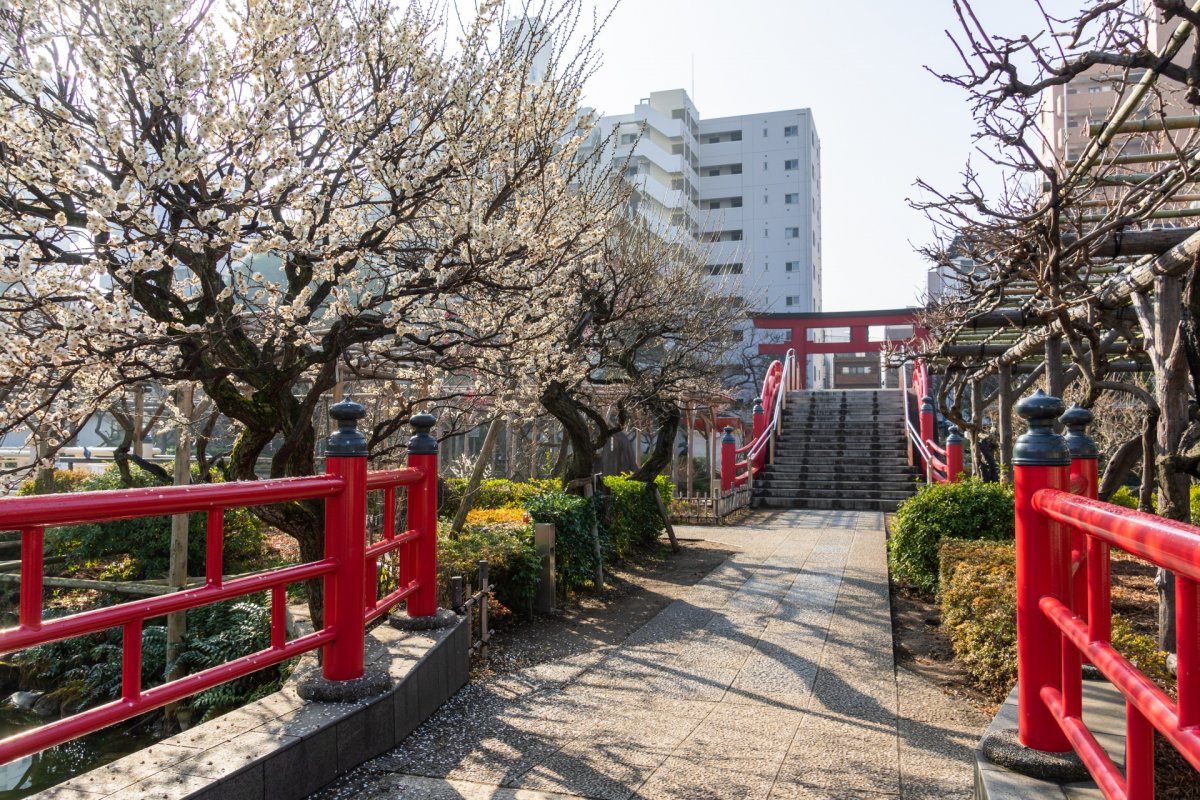 Located in Kameido, Koto Ward, Kameido Tenjin Shrine is another example of a beautiful Shinto shrine surrounded by beautiful plum blossoms. The shrine was built to honor the spirit of Sugawara no Michizane, a prominent ninth century politician and scholar, whose absence was said to have brought natural disasters upon Japan. There are more than 300 plum trees planted here, which can be enjoyed with the Tokyo Skytree in the background.
Hanegi Park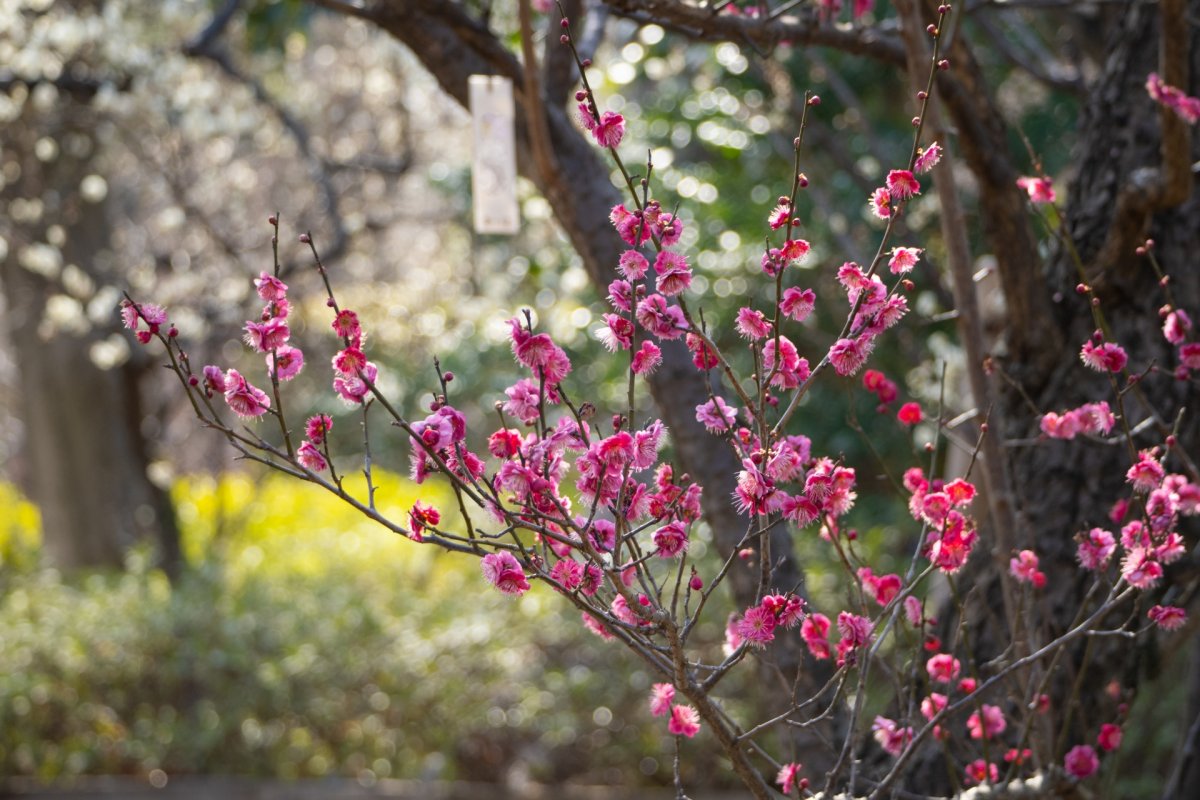 If you are interested in seeing a sheer variety of plum trees, Hanegi Park in Setagaya Ward is the place for you. There are more than 60 types of tree—380 white plum trees and 270 red plum trees, combining for a total of 650. The blooming period for these trees goes all the way from December to early March, but February is said to be the best.
Takao Plum Tree Road
If shrines and parks are not enough to satiate your desire to see the ume, Takao Plum Tree Road is your best bet. Located in Hachioji, this famous plum tree spot spans 4.5 kilometers and boasts over 10,000 trees, with their red and white flowers lining the path that runs along the mountainside. This is perfect for a day trip or trekking experience.
These destinations each have something that makes them unique, but all of them allow you to enjoy the sometimes less-appreciated plum blossom. Take some time during February to go out and see these early bloomers for yourself.