The JR Yamanote Line encircles central Tokyo and is a key part of millions of daily commuters. Yamathon is an event that allows you to see the route from a new perspective. Alone or with a team, the Yamathon challenges you to make your way to every Yamanote Line station, with all proceeds for the event going to charity.
History
Yamathon was started in 2010 by an organization called International Volunteer Group, a non-profit organization that holds events all over Japan to generate fundraising and awareness. Through the Yamathon events, they have raised money for international support and domestic relief such as for the Great Eastern Japan earthquake. They started the event so that participants could build teamwork skills, explore the city, and ultimately work together to support worthy causes.
Rules
The rules of Yamathon are simple. Teams of one to four members walk or run the entire Yamanote Line loop and must finish within 12 hours. That means that you and your team must reach all 30 stations in the span of half a day, while taking a creative photo at each stop. There is also a Half Yamathon option available to entrants, which requires that you only make it to 15 stations. There is a fee to participate, 100% of which will go to the charity supported that year.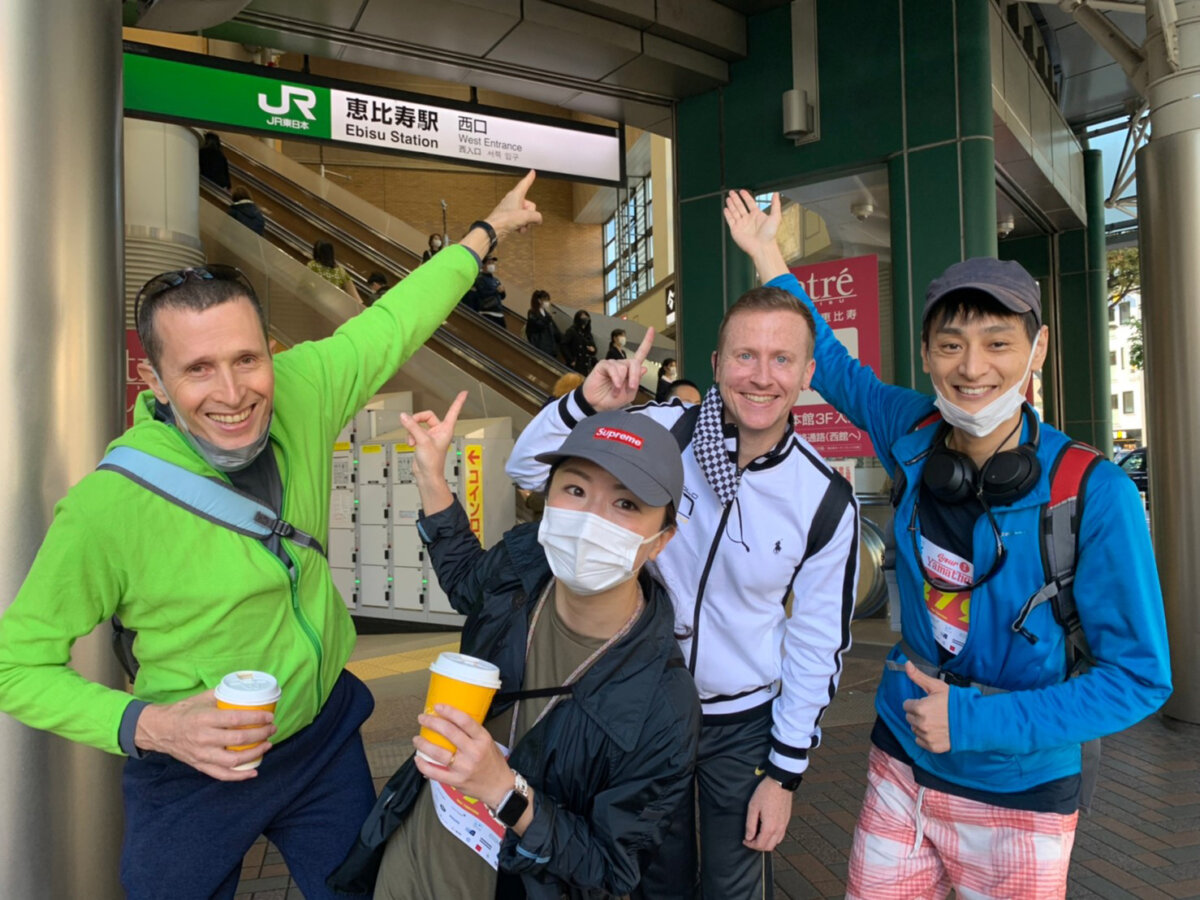 Yamathon has grown steadily over the years, taking on many high-profile sponsors, and supporters. It isn't hard to understand why. Through the event, you can spend a day with your colleagues, exploring new parts of Tokyo you might have otherwise never visited. Then at the end of the day, you can rest knowing that it wasn't just for fun: you worked with others to support those in need.
The Charity
The charity for this year is the Yokohama Children's Hospice Project, a certified NPO that is building the first hospice in the Kanto area and the second of its kind in Japan. Representative Director Hisato Tagawa launched the NPO after going through the experience of losing his daughter to an incurable brain tumor, and realizing the need for children's hospice facilities.
A hospice isn't just a place for medical care, but should be a place that feels like home. Children with serious illnesses often lead lives very different from their peers. However, they are still the same fun-loving kids who want to play, learn, and interact with each other. The Yokohama Children's Hospice Project aims to make a difference in the lives of children and their families in the Kanto region.
This Year
Previous years have seen Yamathon begin from one large start line with more than 1,000 participants ready to follow the Yamanote Line. However, due to restrictions this year, the event organizers have introduced Your Yamathon. Everything this year can be done at your pace. Choose your date, from now until December 31, to meet up with your team and complete your run or walk around Tokyo.
The rules remain the same, but you can choose when to go, where to start, and where to finish. Because there is no mass start, it will actually be easier to schedule with your peers, so gather your teammates, get set, and go complete the ultimate urban challenge!