Tokyo's cosmopolitan nature makes for endless experiences, but sometimes high-rise living isn't compatible with raising rambunctious kids. If being surrounded by skyscrapers starts to get old, this list of outings will help you plan an engaging day with children that won't break the bank. These spots in and around the greater Tokyo area encourage learning and fun for all ages.
Showa Memorial Park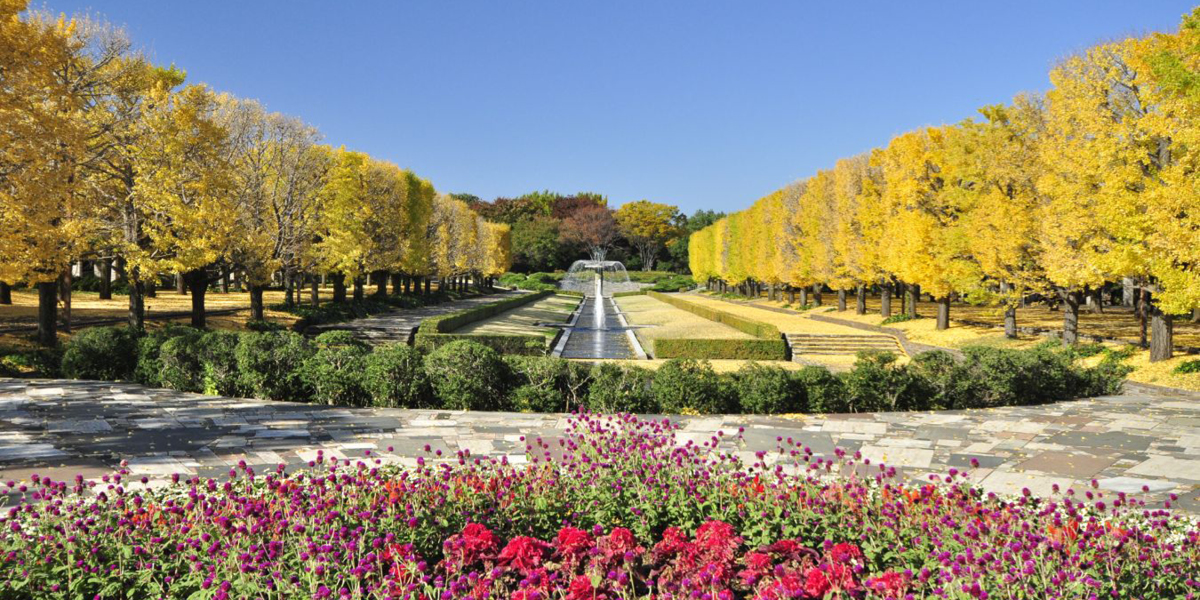 West of Tokyo's metropolitan center in Tachikawa is Showa Memorial Park, better known as Showa Kinen Koen. It has been a favorite of families and school groups for decades, with many attractions that keep you moving while enjoying the wealth of Tokyo's nature. Many bicycle courses wind through the park, and bicycles can be rented at the entrance for a reasonable fee. Adults can rent a child-carrying bicycle if they have small children. There are many places to witness nature conservation, as well as great play spots like the Children's Forest. If you don't want to bike, ride the colorful train that can take you all around the park!
Address: 3173 Midoricho, Tachikawa
Closest station: Tachikawa Station
Miraikan Museum
Miraikan, also known as the National Museum of Emerging Science and Innovation, is a museum in the Odaiba area. Along with permanent exhibitions, the museum displays seasonal special exhibitions that take visitors through a journey of modern science. The museum is a popular site for school field trips, as it is the perfect place for children to learn about space, Earth, and life as we know it in an engaging setting. For aspiring young scientists, Miraikan is a great first step towards a lifetime of curiosity and exploration.
Address: 2-3-6 Aomi, Koto-ku
Closest station: Tokyo International Cruise Terminal Station
Kodomo no Kuni
As the Japanese name indicates ("children's land"), this is a space designed with the joy of children in mind. From pools to playgrounds to farm animals, Kodomo no Kuni has everything for childhood dreams come true. There are many open, green spaces perfect for family picnicking, and endless entertainment for active kids from toddlers to tweens. The park is also perfect for animal lovers, with a mini zoo that includes a petting zoo: kids can play with rabbits, guinea pigs, and goats! In the rest of the park, long slides, mazes, and water features present ample opportunities for fun.
Address: 700 Naracho, Aoba-ku, Yokohama, Kanagawa Prefecture
Closest station: Kodomonokuni Station
Fuji-Q Highland
Fuji-Q is known for its thrill rides, but the amusement park has recently undertaken increased initiative to make the park a space that promotes family experiences and supports children. General admission to the park is free in an effort to make it a space where families can enjoy the area and go for walks. Individual ride passes can be purchased for as little as ¥400 if a full day pass isn't your desired option. Fuji-Q is a great place for kids to explore, and Thomas Land is a popular attraction for young fans of the Thomas the Tank Engine franchise.
Address: 5-6-1 Shinnishihara, Fujiyoshida, Yamanashi Prefecture
Closest bus stop: Fuji-Q Highland Bus Stop
Tama Zoological Park
With plenty of walking paths and natural and open animal habitats, Tama Zoo is the superior Tokyo zoo. Its zebra-patterned Lion Bus is one of its most famous features, taking visitors for a safari-like ride to see the zoo's lions. The park also provides "observation sheets" of different animals for both children and adults, which heightens the animal viewing experience and provides an educational opportunity. Because of the zoo's location, it is much more spacious than more urban zoos, and the animals can be observed in open spaces that are closer to their natural habitats.
Address: 7-1-1 Hodokubo, Hino
Closest station: Tama-Dobutsukoen Station
Hakone Open Air Museum
Hakone in Kanagawa Prefecture is a short trip away from metropolitan Tokyo, and the Open Air Museum is definitely worth the excursion. This outdoor art museum is filled with memorable sculptures, but also presents many climbing and adventuring experiences for kids of all ages. Colorful ropes are woven to form the Woods of Net exhibit, which allows kids to explore a web of bright nets. The Symphonic Sculpture brings you to the top of a stained glass tower, both a visual masterpiece and a bit of exercise. Other hands-on sculptures such as a pair of larger-than-life fried eggs are perfect for climbing on, making the Open Air Museum very distinct from other art museums.
Address: 1121 Ninotaira, Ashigarashimo District, Hakone, Kanagawa Prefecture
Closest bus stop: Ninohirairiguchi Bus Stop
Ghibli Museum
The Ghibli Museum in Mitaka is the best spot in Tokyo for lovers of Ghibli films, old and young! From the JR Mitaka Station, take the Ghibli bus to the museum, where you can experience the magic of moviemaking, visit a theater showing exclusive short films, and play in kid-friendly themed spaces. This museum prioritizes the enjoyment of its younger audiences, and there are many attractions to engage kids both visually and tactilely, instilling a sense of wonder. People of all ages can appreciate the attention to detail in the museum's design, and learn about how animated films come to life.
Address: 1-1-83 Shimorenjaku, Mitaka
Closest station: Kichijoji Station
RECOMMENDED: Outschool Opens Up a World of Learning Opportunities